GERMAN EMPIRE
My POSTCARDS
1894

--- OFFICIAL POSTCARDS ---
MICHEL P32
(POSTCARD)


The following postcard is a P32 Type I (with gaps in the 1st and 2nd dotted address lines). The print control date gaps are at locations L5 and L10. This postcard was sent from M.GLADBACH to LIEGE in Belgium on 17th May 1899 and has been uprated with the addition of a second 5Pf stamp.





MICHEL P36
Issued 1894/1895. Domestic postcard (roller printing) final issue with watermark, without printing date. There are two variations: P36I with gaps in the dotted address lines and P36II without gaps. P36I: There are a great many variations for the gaps in the dotted address lines.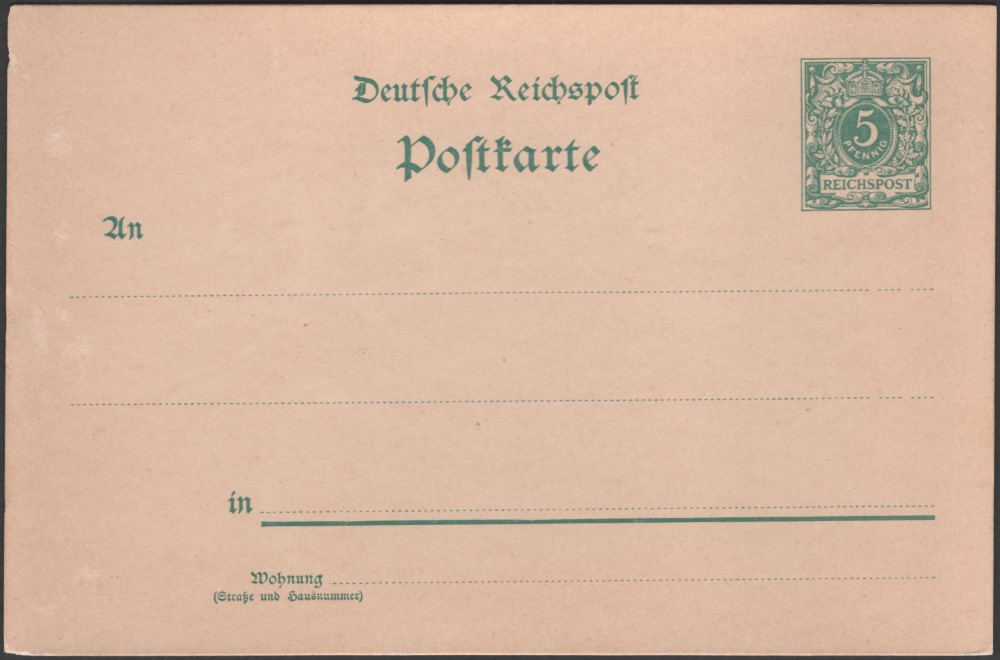 Michel P36 I
5Pf green stamp


The example above has a watermark but it is quite difficult too see without some form of additional lighting.











This page was last updated
15-Dec-2020 08:33